Testimonials
Krista Wilson – Lia Sophia Unit Leader, Maryland
Before working with LaShawanda, I was an advisor with aspirations to become a manager and wanted to know better ways to increase my business sales, customers and parties overall. During her program, I received tremendous amounts of support, motivation and personal coaching. As a result, my team has experienced a 60% growth rate, I promoted to the first level of management and I continue to see my team expand through my down-line and their recruits. My advice to anyone in this kind of work is that it takes time and energy to improve your business and you must be willing to put forth effort. LaShawanda's program will give you ideas, ways to implement them into your business and cause you to ask yourself tough questions that will help you become internally motivated. Remember, you must be willing to give it 100% to gain the benefits as I did. Her program is fabulous and so is she!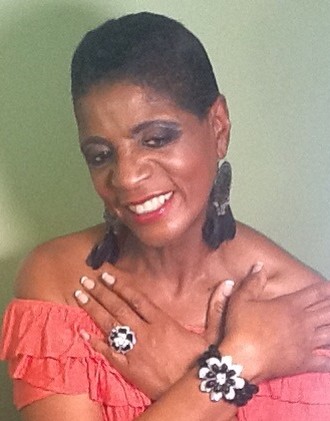 Sharon Thornton – Lia Sophia Fashion Advisor, Pennsylvania
Before working with LaShawanda, I almost lost focus about why I got involved in the business. The excitement, the money, the friends, the jewelry, and the idea of being an entrepreneur: What a difference 15 minutes a day can make. Only two weeks and the thrill, which was lost, is now back in full swing. She listened, together we created a plan, and I FOLLOWED the plan. LaShawanda gave me the tools and training that I needed to get back on track and begin building my business again. The possibilities for this business are endless. I'm so passionate about Lia Sophia that it doesn't matter where I am, the Post Office, the bank or out to lunch, I am a Lia Sophia Fashion Advisor and I am sharing my love of jewelry every minute of the day! In just a week, I want the world to know that I feel like Pattie LaBelle, "I Got A New Attitude!" Thanks for the Boost!!! LaShawanda is truly a Business Doctor, let her write YOU a prescription! She makes it plain, she makes it real, she makes it attainable!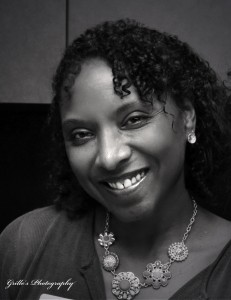 Mischelle O'Neal – Lia Sophia Fashion Advisor, Virginia

Before working with LaShawanda, I didn't really have any direction or ambition to make this a thriving business or couldn't see the possibility within myself. I was unsure how to create a model for my business that fit my personality. I also found it difficult to sell or talk to others about my business and the wonderful opportunity. There was a feeling of selfishness that I experienced in the recruiting and sales process and I lacked the ability to see the blessing it presented to others. During my training with LaShawanda I received direction, specific plan of action, accountability for the work and results, encouragement, and confidence to move my business forward. As a result, I have seen that I do have what it takes to progress and be successful in lia Sophia and in my business. I have developed a clear vision of my dreams and goals, better time management, and now able to better balance all areas of my life. In addition, I now have 12 advisors (and growing) in my downline, in which I had zero when I first started working with LaShawanda. I would recommend LaShawanda's coaching and training to anyone looking to grow their business. Step outside your comfort zone and get ready! This is a woman who's dedication and caring propels you to be the best you can be and more! She has the right tools, but it is up to you to use them.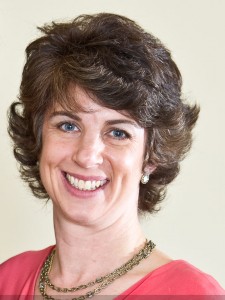 Judy Campo-Sobota – Lia Sophia Unit Manager, Delaware
Before working with LaShawanda, I was struggling with the confidence, ability, and the tools to expand my team and promote myself to the next level of management.   She has given me the tools to confidently and competently share what my company has to offer a new Advisor.  Her one-on-one coaching and small group training provided the motivation and inspiration to utilize these tools to increase my business and team.  I am celebrating 5 years August 2012.  As a result of LaShawanda's training and my actions, I averaged 1 new recruit every two months in 2011.   So far, in 2012, I am on that same track.  She has encouraged me all along the way.  Not only does LaShawanda train in methods and techniques, she also helps me get to the cause of a frustration, or challenge.  She helped me come to a turning point by asking crucial questions and showing me that she too has experienced these challenges and what she found to work for her and the others on our team.  I highly recommend LaShawanda for advice and training. Systematic approaches to sharing the opportunity and developing success strategies is what I have appreciated from LaShawanda Moore.  She has the years of experience and the desire to see others succeed, and sees in others what they have yet to see in themselves..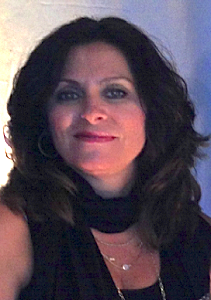 Nadine Costantino – Lia Sophia Unit Manager, New Jersey

Before working with LaShawanda I felt that I was always getting in my own way.  I would always be "jump-starting" my business instead of running a "consistent" business. In just one session with LaShawanda, while doing an exercise called centering, I was able to really, I mean really, clear my mind and truly focus on what was at the core of my inability to run a consistent business!! That one exercise blew me away!!  So today, with what I learned about myself, I am experiencing a better start to my business day, more positive energy, more leads, more interviews with potential new advisors and hostesses!!!! I feel a sense of consistency that I did not have before!  I am telling all of my friends and co-workers about my experience with LaShawanda and how it is truly changing the way I run my day, both professionally and personally along with the successes I have had in my Lia Sophia business since working with LaShawanda.  Thank you LaShawanda for working with me!!